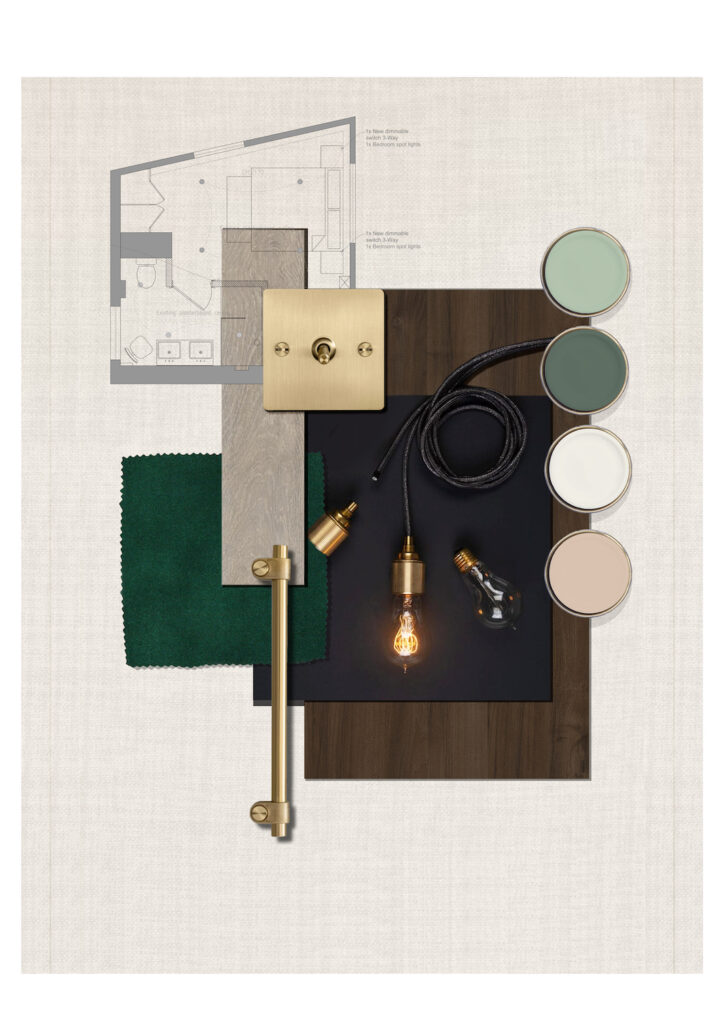 How to put together a cohesive scheme for your home
Having decided to undertake a renovation, uplift or improve your home, knowing where to start to can be a little daunting.
Some people who come to us, will pin hundreds of pictures on a Pinterest board and then lose sight of the direction that they originally wanted to go in.
The foundation for a successful scheme is creating a tight brief and clear vision for your rooms. Start your design project by asking yourself how you want the room to feel and function. Creating a mood board to help gather ideas and inspiration is a great way to do this.
Creating mood boards is much more than just choosing a look. You will need to source images that inspire, excite and actually tie down how you want the room to feel. Sometimes inspiration for this can be a fabric, artwork or something from nature.
Once you have your 'hero images', it's time to start curating your individual scheme. You need to choose your 'red threads' : These are the colours, metals and accents that will make a varying appearance in each room. This is the foundation for creating a cohesive scheme where each room flows beautifully from one to the next and unites the overall scheme.
To create a colour palette, start with a single core colour that you love and then work your way through samples to see what else sits well with it. With the first core colour chosen, we recommend choosing 2 more core colours, which can be used in varying shades to sit alongside your neutrals. These core colours can be incorporated into each room with paint, fabrics or accessories
Then you can start adding in your metals, fabrics, flooring etc. Collecting samples and tester pots is vital to ensuring your interior turns out as you pictured it.
Monnow Interiors has years of experience working with clients to develop, curate and envision what their dream home could look like.  We help them move from that initial Pinterest Board, to a mood board and finally a stunning interior.
If you need help with your interior design project email us at hello@monnowinteriors.com
Written by: Amy
22nd May, 2023
---