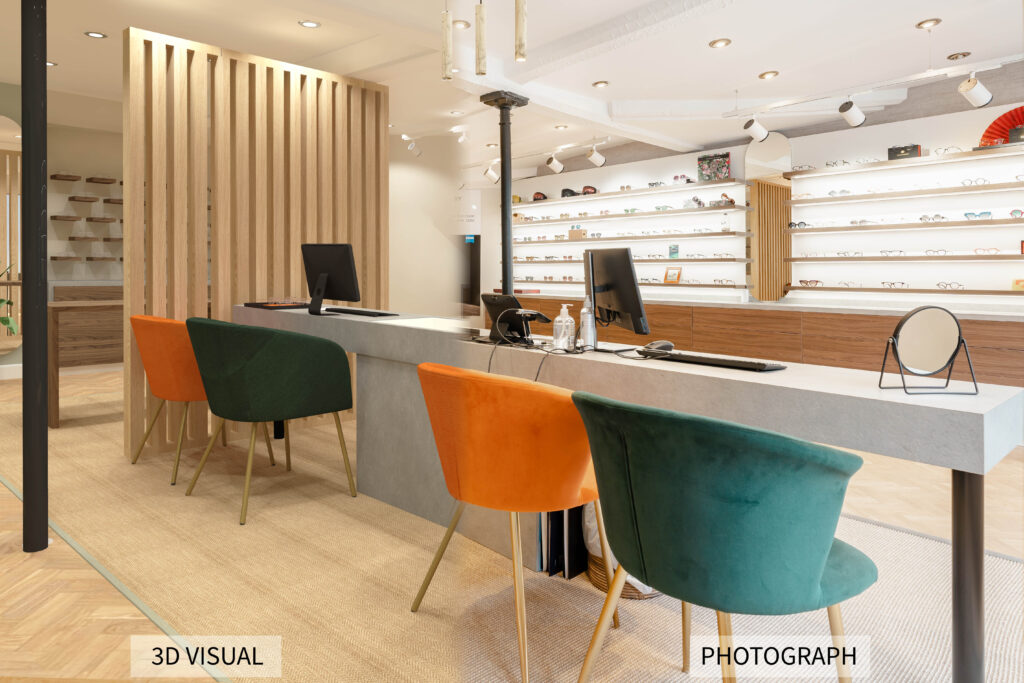 What is a 3D visual and why do you need one?
We understand that one of the most challenging aspects of renovating your home is trying to imagine what it would or could look like. You want to make sure the final result will be exactly what you want, and this is where 3D visualization comes in.
3D visualization is something that's relatively new to the industry and is progressing at a rapid pace. The ability to create photo-realistic renders is a service we think is crucial and we offer it to most of our clients – Depending on the project.
First of all, what is a 3D visual
3D visualization is like creating a piece of art. The process starts by modelling a space, by changing a 2 Dimensional plan to 3 Dimensional model. This would include walls, doors, chairs, furniture, lights etc. Once the model is constructed on the computer, the designer applies materials to each surface. This is a creative process where the materials (wood, metal, fabric), colours and textures are selected.
This process allows a designer to develop the brief, ideas and aspirations into computer generated model. The next stage is to "render" it, which is where the computer creates a photo-realistic image from the Designer's model and design choices. This allows the client to see exactly what their space could look like. The visualization can be an image, a video walk through or an image in virtual reality.
A 3D visual is an amazing communication tool for the Designer, as it allows them to show the Customer what the décor, materials and colours will look like in the project. It has the ability to capture the atmosphere, proportions, as well as all the small important details. To create a good visual is a specialist skill which requires in depth knowledge of the software. Even then, it takes time.
Why do you need one?
We don't recommend a 3D visual for every project but if you have a project involving a lot of work such as- new flooring, decoration, furniture, structural work, new layouts, we would recommend asking for one. It is more than just an image: It helps you to visualize how the space will look and feel.
Making changes or exploring ideas in 3D is a fast and effective approach enabling you and your Designer to reach a theme that you are happy with. It's easy to change colours, add, remove or shift elements once the main model is built.
We find this to be an extremely time effective communication tool which minimizes any surprises or uncertainty.
Written by: Amy
21st June, 2023
---