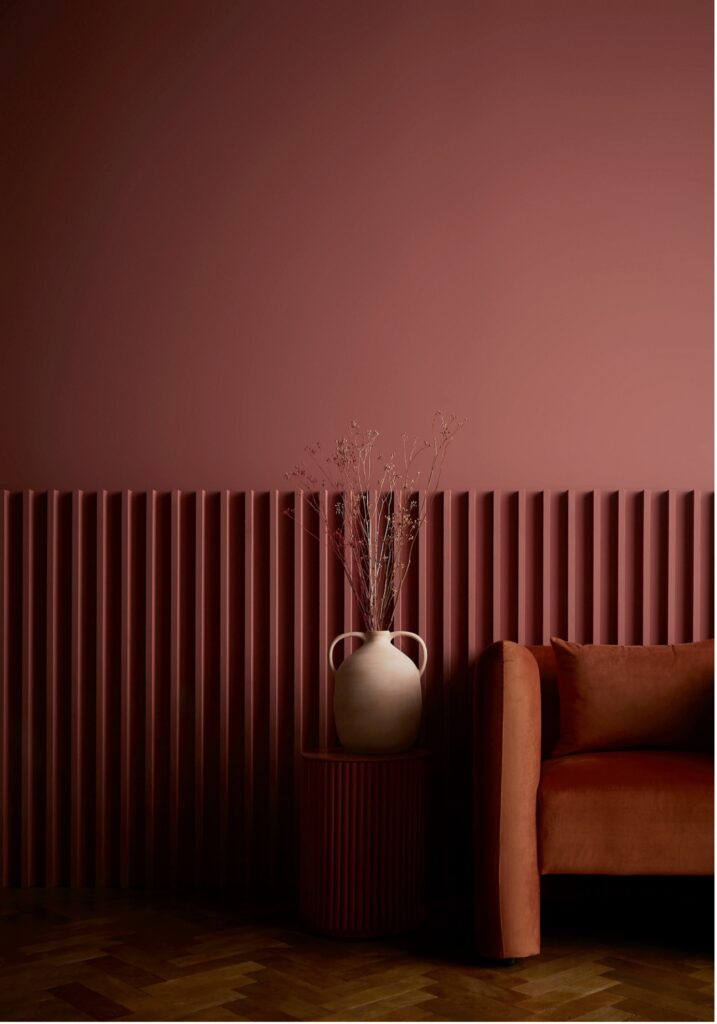 Interior colour trends 2023
As we enter a new year it's exciting to look at the colour forecasts and predict what we may see emerging throughout the year. Colour is one of the most effective, affordable and quickest ways to express yourself.
The most significant trends we have identified are reminiscent of nourishing sunset hues and reproducing colours we see in nature. We think it's about time to say goodbye to the cold greys and start exploring hues that radiate warmth.
The colours of 2023 are deep green, rich reds, warm neutrals and plaster pinks.
We've seen a spike in the use of greens in interiors over the past few years and we don't see this going away anytime soon. Jumping on this trend, Coat Paints have added a new green this year called Hello Vera, a pale and fresh green with grey undertones. It seems we are still craving the connection to the outdoors. Adding green to our interiors evokes a feeling of balance, calmness and being grounded.
Graham and Brown's colour of the year, Alizarin, is a rich red that adds warmth and depth to your interior. We expect the deep reds to soar in popularity as people step out of their comfort zone and experiment with more expressive colour choices. Moody reds are ideal for creating an inviting interior, adding depth and a cocooning effect to smaller rooms or a feeling of luxury to larger rooms.
Neutrals with undertones of yellow and gold, add natural warmth. This is why we weren't surprised when Dulux released 'Wild Wonder' as their colour of the year. They describe it as a 'positive, glowing tone inspired by the natural world.'
We are also seeing an increase in the popularity of plaster pinks. With the release of Farrow and Ball's 11 new colours, Templeton Pink in particular has become incredibly popular. As we step away from the greys, this neutral pink adds a historical feeling, versatility and playfulness to our homes. Soft pinks can be used as an accent to bolder colours or used on their own, creating a wonderful subdued backdrop.
The trends and forecasts of this year are a call to courage, an invitation to experiment and connect.
Image featuring Graham & Brown's colour of the year, Alizarin.
Written by: Amy
6th January, 2023
---